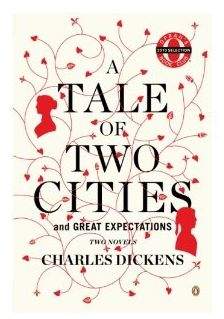 After all these years, Oprah finally made a selection–actually a pair of selections–from the public domain.
"A Tale Of Two Cities" and "Great Expectations" both by Charles Dickens and available for years from PG and all the other eBook distributors who use our materials.
In fact Tale Of Two Cities was one of our first 100 and is frequently on our Top 100 Downloads List.
The Associated Press and their subscribers seem to give Project Gutenberg some credit for the fact that a sales figure for this combined edition by Penguin is not up a lot higher than it's current 43rd position.
I don't expect Oprah to do any more public domain, as I think her selections have been more about the cash than the materials. I am evenly split on these two, as I hated Great Expectations, loved Tale of Two Cities.
If you liked this post, say thanks by sharing it.