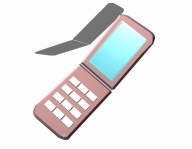 Those on the leading edge witnessed a watershed breakthrough milestone this week as the first reports came in indicating that the greater new mobile access to the Internet…great…greater…greatest.
The most obvious bell they heard ringing was the sound of iPhone apps, with a first time ever report that there are now more eBooks apps than game apps for the iPhone and related hardware.
This only a half year after Steve Jobs, one of my heroes, said that it was not in Apple's interest to support eBooks because no one reads.
"The Time's They Are A'Changin'."
With ~4.5 billion active cell/mobile phones in the world plus the fact that laptop computer sales surpassed desktop computer sales years ago, it should have been obvious that the majority of Internet access would be from mobile devices…right?
The pundits seem to have missed this one. Sometimes even Steve Jobs.
People are reading eBooks, and doing everything else on the Net from a majority of devices that are now mobile.
If you have a web site and haven't yet figured out that you need to do a mobile version of that website, you are probably losing traffic.
1.2 billion cell/mobile phones were sold in the last four quarters and that was even in the middle of this huge recession.
Netbooks have taken off as the next big thing.
University library employees tell me that every other student there is on a laptop computer…50%, in a building filled with books and that so much traffic is going through that it slows the huge bandwidth of a major university location down to slower that what you get at home.