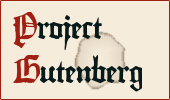 The first goal of Project Gutenberg was simply to reach totals of estimated audiences of 1.5% of the world population, or the total of 100 million people.
With the advent of cell phone [mobile phone] access we are now setting our goal at 15% of the world population or 1 billion.
Given that there are approximately 4.5 billion cell phones now in service around the world, that means we would have to reach just over 1/5 of all cell phone users to accomplish this.
Possible. . .but not likely unless we make it extremely easy!
To this end we will be emphasizing eBook reader programs for a wide range of cell phones.
Given the estimated 4.5 billion cell phones that we could make eBooks for today, presuming they can all display plain eBooks, and the extremely slow rise in Kindle sales as compared to the iPod, iPhone, Blackberry Curve, and all the others, we should be able to reach more readers than Kindle and Sony combined if we just reach one cell phone user out of a thousand. This has to include many more languages than English, of course, so our effort also has to be multi-lingual, if we are to reach anyone beyond the number of people comfortable enough with English to read our eBooks on their cell phones.
As many of you know, we already have well over a thousand book titles in French, followed by lesser numbers in German and the other more popular languages, but not nearly enough to really, sincerely, say we are offering a library in these languages.
Once we complete a survey of our Top Ten languages we are down to under 50 books per language. . .it's a start, only a start.
[This article was originally released in the May 2009 Project Gutenberg Newsletter]
If you liked this post, say thanks by sharing it.