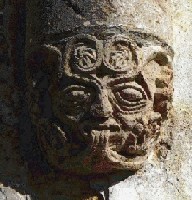 In 2000, Stephen King was the first best-selling author to launch digital experiments, followed by Frederick Forsyth and Arturo Pérez-Reverte in Europe and many other authors then, for example Paolo Coehlo in Brazil.
Stephen King
As a first step, Stephen King distributed in March 2000 his short story "Riding the Bullet" as an electronic file, with 400,000 downloads during the first 24 hours in the digital bookstores that were selling it.
In the wake of the media attention that followed, Stephen King launched its own website in July 2000 to self-publish his epistolary novel "The Plant" in episodes. The chapters were available at regular intervals and could be downloaded in several formats (PDF, OeB, HTML, TXT). After the publication of the sixth chapter in December 2000, the author decided to stop the experiment, because more and more readers were downloading the chapters without paying for them.
Stephen King went on with digital experiments though, but in partnership with his publisher. In March 2001, his novel "Dreamcatcher" was the first to be launched both in print by Simon & Schuster and as an ebook in Palm Digital Media, Palm's digital bookstore. In March 2002, his collection of short stories "Everything's Eventual" was launched in print by Scribner, an imprint of Simon & Schuster, and as an ebook in Palm Digital Media, with an excerpt that could be freely downloaded.
Frederick Forsyth
In November 2000, Frederick Forsyth, known as the British master of thrillers, launched a digital experiment in partnership with Online Originals, an electronic publisher from London. Online Originals published "The Veteran" as the first part of "Quintet", a collection of five short stories announced in the following order: "The Veteran", "The Miracle", "The Citizen", "The Art of the Matter" and "Draco". Available in three formats to be read on Acrobat Reader, Microsoft Reader and Glassbook Reader, the short story was sold for 3.99 pounds (6.60 euros) on the publisher's website, and in several online bookstores in the United Kingdom (Alphabetstreet, BOL.com, WHSmith) and in the United States (Barnes & Noble, Contentville, Glassbook). This experiment didn't last very long, because sales were far below expectations.
Arturo Pérez-Reverte
Arturo Pérez-Reverte, a Spanish novelist, became famous with his series of novels about the adventures of Capitan Alatriste in the 17th century. The new title to be released in late 2000 was "El Oro del Rey" (The King's Gold). In November 2000, the author partnered with his publisher Alfaguara to publish the novel in digital form for one month, as a PDF that could be downloaded from a webpage set up for the occasion on the portal Inicia, before the release of the print version in bookstores. The novel was available in PDF for 2.90 euros, a much cheaper price than the 15.10 euros of the forthcoming print book. One month later, there were 332,000 downloads, but only 12,000 readers who paid for it. Most readers shared the password with their family and friends, for them to download the book for free. If the digital experiment was not good financially, it was very good as a novel marketing campaign to launch the print book.
Paulo Coelho
Online experiments were launched by a number of authors then, for example Paulo Coelho, a best-selling Brazilian novelist who came to be known worldwide as the author of "The Alchimist". In early 2003, his books were translated into 56 languages, with 53 million copies sold in 155 countries. In March 2003, Paulo Coelho decided to distribute PDF versions of several novels for free in various languages, with the consent of his publishers, after his readers wrote him they had a hard time finding his books in some places and countries. He renewed the same experiment with other titles in spring 2011.
Copyright © 2011 Marie Lebert
ToC :: Next article: eBooks : 2000 – Cotres.net, works of digital literature
If you liked this post, say thanks by sharing it.