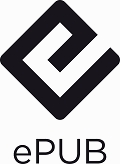 It was only a few months ago that Project Gutenberg announced an effort to make mobile all editions of their titles available. This was big news, however, in my eyes the latest eBook format to be released by PG is even bigger news.
Project Gutenberg has now made almost all their titles available in the industry ebook standard EPUB and all are DRM free (Digital Rights Management)!
Although EPUB has only embraced as an eBook standard within the last 12 months it has been embraced by many big names including; Sony, Google, Penguin, Harper Collins and Adobe, to name but a few. There are also many EPUB readers available, both software and hardware, that can read books in this format.
For all you gadget lovers, you can read EPUB formatted books on;
iPhone and iPod Touch using the very popular Stanza Reader.
Google Android and other Linux-based mobile devices using FBReader
Sony Reader PRS-505 and PRS-700
Apple iPad with many apps; iBooks, Bluefire, Kobo, etc.
Although the Amazon Kindle does not read EPUB files natively, there are several popular programs (Calibre) that will convert our EPUB files so that they can be read on your Kindle device.
There's also a number of desktop readers such as the wonderful Calibre eBook Management program, and the Stanza Desktop reader.
Onlines readers such as the excellent ibisReader/Bookworm (an online reading application hosted by O'Reilly) allow you to upload your own EPUB books and read them from any computer or mobile device which has a web browser and internet connection – this also includes the Amazon Kindle!
Project Gutenberg Experimental EPUB
It must be stated that at this time, the PG EPUB books should be considered experimental. It's a huge task to convert  the entire PG collection, so many may be either buggy or not actually work at all.
The EPUB files are generated automatically from the HTML version, if there is one, otherwise the Plain Text file is used. In this case the conversion program must guess at the structure of the text, so it is more than likely that the EPUB book will contain some formatting errors. These can include verse lines running together or paragraphs being marked as headers. Still, they are very readable.
EPUB eBook Reading Software
There are a number of other readers out there so you might want to search around to find your preferred software.
If you liked this post, say thanks by sharing it.